HHJ/HHN continues with more video coverage from Toronto Raptors training camp in Halifax. At the end of Day #2, we talked to Raptors veteran and London 2012 Olympics silver medalist, Jose Calderon. Jose will be battling for that starting PG spot at this year's camp with newly-acquired Kyle Lowry, making for a competitive camp.
Jose and the squad took a break from two-a-day practices and enjoyed the city of Halifax last night, and went out on the Halifax Harbour to do some whale watching. Check out Jose's pic from yesterday via his twitter account,
@josemcalderdon8
. Hopefully, they had a good time in the city.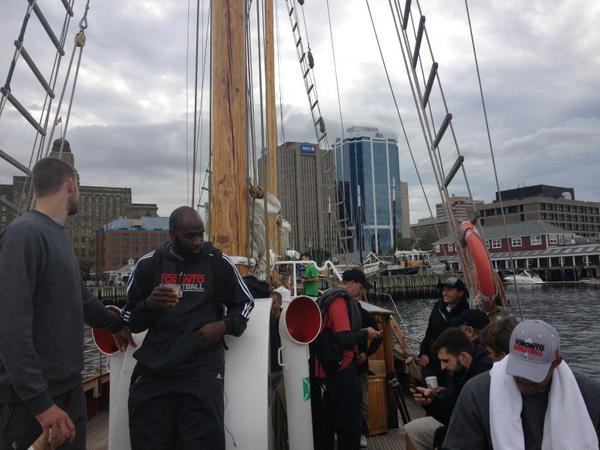 Check out our interview with Jose at the end of Wednesday's evening practice:
Stay tuned for more interviews from Raptors training camp here in Halifax!
'Like' us on
Facebook
!
Subscribe to RAPS TALK, our audio podcast on iTunes
If you don't have iTunes, you can subscribe here
Follow @hiphoopjunkies on Twitter