Outside The Boxscore is a new feature to Hip Hoop Junkies, featuring basketball Q and A's with people outside of the hoops industry.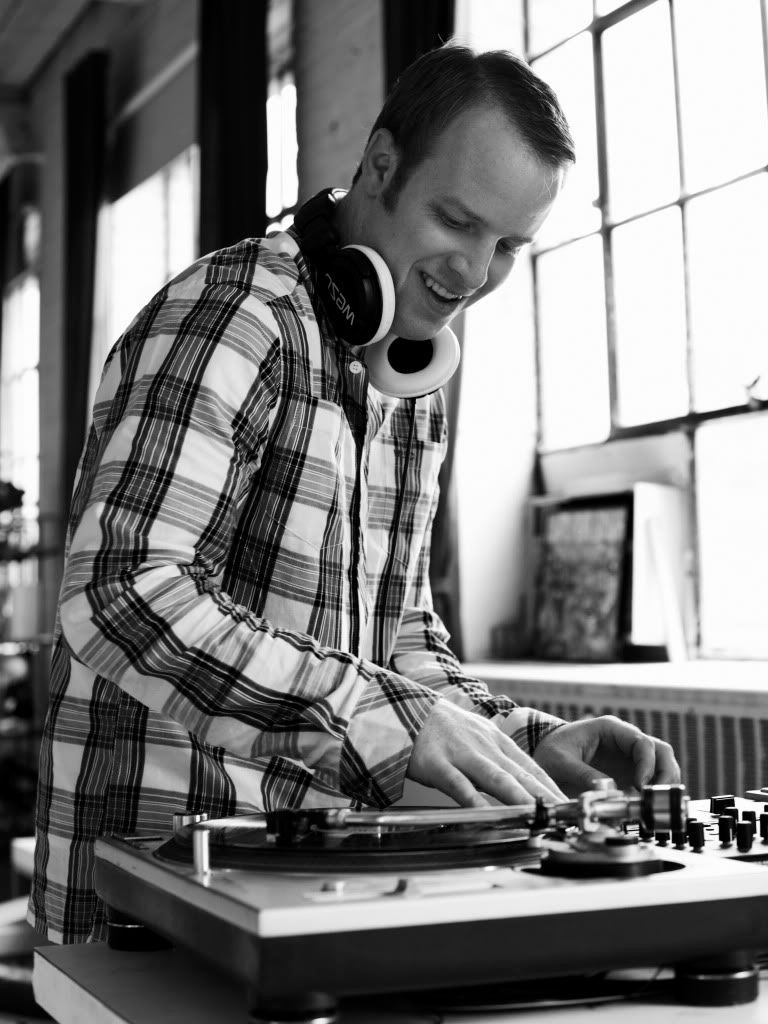 If you don't know who Skratch Bastid is, you will now. He's not a new face in my hometown of Halifax as he's been doing his thing even before he was out of high school. Taken straight out of his bio at skratchbastid.com:
After pumping out mixtapes and earning a loyal following in his hometown of Halifax, Skratch began making an international name for himself through DJ competitions like the DMC, ITF and Cincinnati's Scribble Jam, which he won three times. From there, the redhead went viral. Seriously, Youtube that sh*t.
I've been fortunate enough to see him perform live with two DJ legends, Grandmaster Flash and DJ Jazzy Jeff. Now Bastid's a resident of Toronto, and has been able to showcase his skills even more on the Toronto scene. I got a chance to talk to him about his hoops knowledge, jump balls and NBA references in hip hop.
________________________
Hip Hoop Junkies: You've made the move from Halifax to Montreal and now to Toronto, what do you think of the city so far?
Skratch Bastid:
I'll always be an East Coaster at heart. But I am loving Toronto right now. Really happy I moved here. Montreal was a great and inspiring city to live in, but there's just so much going on in Toronto... it pushes me to stay busy (just to pay the rent! haha) and provides a lot of opportunities on the way.
Hip Hoop Junkies: Are you a big hoops fan? What do you think about this season's Toronto Raptors?
Skratch Bastid:
I love playing basketball and have played for most of my life. Over the past 7 years, I abandoned cable TV so that I could make more music. It worked. I've become the dreaded 'playoff fan'. That being said, I think the Raptors have a good shot at making the playoffs this year. Turkoglu is a great addition to the line-up in the way of clutch and experience, Bargnani is going to continue to develop his NBA game and if Bosh stays strong I think they could be a surprising team down the stretch. I'm sure that's the lamest description you've read on this blog! Someone get me a cable package.
Hip Hoop Junkies: DJ's are becoming a staple in NBA arenas for getting the crowd hype, what do you think about this popular trend?
Skratch Bastid:
I think it's great. We raise the energy in clubs every night; why not bring that to the arena? Adding a bit of DJ flavor to a player or fan's favorite song can bring new things to the game experience. Shouts out to 4 Korners holding it down for the Toronto Raptors.
Hip Hoop Junkies: Ok jump balls in NBA games usually call for either "Van Halen - Jump", "Kriss Kross - Jump" or "House of Pain - Jump Around" to play in the arena before the jump, but those songs are all kind of played out, what song would you play?
Skratch Bastid:
Ha! Well, I guess (the clean version of) Busta Rhymes "Pass The Courvoisier (Part 2)". Oh! I know...
Aretha Franklin's "Jump To It".
Hip Hoop Junkies: Hip hop & basketball has always been linked together, if you could compare your DJ style with past/present NBA player, who would it be? And why?
Skratch Bastid:
Steve Nash: unassuming, hard-working, honed fundamentals and crucial in crunch time.
Hip Hoop Junkies: You probably owned this guy's basketball card as a kid, but did you know that old school baller,
Rony Seikaly is a DJ
? Anyhow, which NBA player do you think would be a better DJ, "Congo Cool," DJ Mbenga or the Texas product, DJ Augustin?
Skratch Bastid:
Didn't know Rony was DJing! Wow. I think he and Mbenga need some oversized turntables or something. They'd be looking gigantic up there on that stage. I'm going to say Augustin has the advantage; I'm sure DJ culture was more accessible growing up in the states. But if it came down to some straight intimidation techniques I definitely wouldn't want to run into Mbenga in ANY type of battle.
Hip Hoop Junkies: Lastly, what's yout favorite NBA player reference in a hip hop song?
Skratch Bastid:
The rapper Cormega basically can't make it through a song without a semi-obscure basketball reference. He kind of has too many to name, so i'll list 5 by Cormega alone:
1. "My movement's like an automatic top on a coupe / Smoothness like Allan Houston got when he shoot....Son, I had 'em so comfortable they slept on me / like the draft did McGrady, this rap sh*t is crazy" ["The Come Up" (f/ Large Professor)]
2. "My presence is felt like the Knicks when Patrick reigned." ["Ain't Gone Change"]
3. "I served n****s off the bench like Stackhouse." ["Journey"]
4. "I'm OT with bricks for 30 moving like Magic, but n****s ain't Worthy. Like Michael Cooper when I shoot I aim sturdy" ["Tony/Montana (f/ Ghostface)"]
5. "And I'm back with a vengeance, like Sprewell smashing the Knicks / after they shipped him despite the fans resistance" ["Tony/Montana (f/ Ghostface)"]
But I think my all time favorite basketball reference(s) are in
Jay-Z's mixtape freestyle
over Joe Budden's "Pump It Up" beat...
"The Mike Jordan of the mic recordins:
Hovi baby, you Kobe, maybe Tracy McGrady.
Matter fact you Harold Miner, JR Rider
Washed up on marijuana
Even worse you a Pervis Ellison
You worthless fella, You aint no athlete you Shawn Bradley."
PRICELESS!
________________________
Big thanks to Skratch Bastid for his time, check him out on Saturday, November 14th at Revival in Toronto for "Skratch Bastid Presents: Scratch, Skratch, Scratch! w/ Scratch (formerly of The Roots) & DJ Starting From Scratch" For more info on the event, check out the link
here.
Also, you can follow @skratchbastid on
Twitter
and at SkratchBastid.com