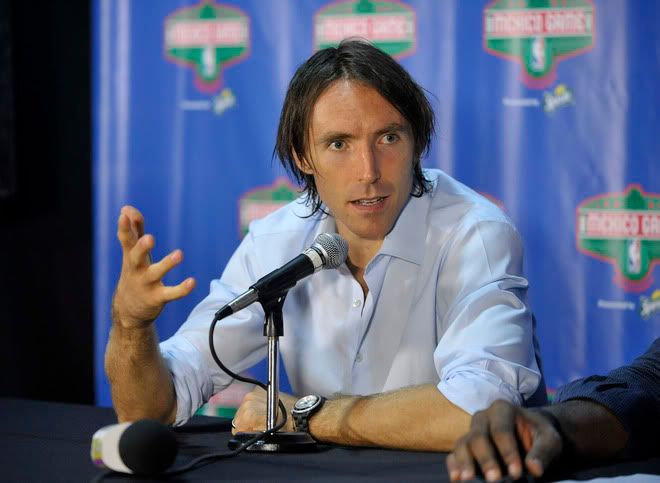 ....well at least for one night. Steve Nash is back in BC.
And breathe a sigh of relief, Canucks. Steve Nash will play in tonight's preseason game at GM Place in Vancouver. After injuring his ankle in Tuesday's blowout over the Kings, Canadian hoops fans were a bit worried that he wouldn't be able to play in the exhibition game. But according to the
Vancouver Sun
, Nash says he should be good to go:
"Canwest: How's your ankle doing? Is it going to be enough to keep you off the court on Thursday?

Nash: I'm going to play. I saw the doctor this morning. It's a little sore, but I'll be ready to go."

The Suns set to play the Portland Trail Blazers tonight at GM Place as Captain Canada makes his return to his home province.
Photo credit: (Photo by David Dow/NBAE via Getty Images)